After a quiet period, this week is full of surprises with the release of the 'X-Men: Apocalypse' trailer and the Golden Globes nominations of 'Spy' as Best Motion Picture (Comedy or Musical) and Melissa McCarthy as Best Comedic Actress! We would have love to see Rose nominated for her impressive performance as Rayna Boyanov but unfortunately, she didn't! But let's keep our fingers crossed for the 'Spy' family!

Par admin, le 12 December 2015 | Commenter | Awards, Movies : Spy, News
Rose is pre-nominated at the People's Choice Awards 2016 in the Favorite Comedic Movie Actress category for her recent roles, especially in Spy. Vote for her so she can be on the nominees list and maybe even win the award! She truly deserves it! You can vote here as much as you want I think! Go everyone!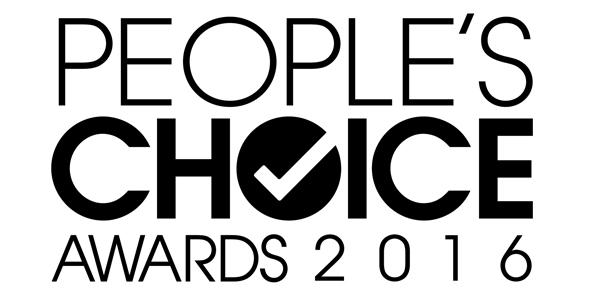 Par admin, le 16 October 2015 | Commenter | Awards, News
As announced, Rose attended yesterday the Tony Awards as she was chosen to present an award! I guess I'm going to say the same thing at each new event but she looked totally gorgeous in a red Delpozo dress, styled by Penny Lovell, as usual. I've added 15+ HQs in the gallery and I hope I'll get more really soon!

Par admin, le 8 June 2015 | Commenter | Awards, Gallery, Public Appearances, red carpet
Exciting news! We do hope she will be there but because Paul Feig also got an award, maybe we could for a little Spy promo trip!
CinemaCon just announced Rose Byrne has earned their Female Star of the Year Award which she'll pick up during the Big Screen Achievement Awards on April 23, 2015 at Caesars Palace in Vegas. Byrne has a starring role in Fox's Spy coming out soon as well as the indie film Adult Beginners. She's also reprising her role as Moira MacTaggert in X-Men: Apocalypse and her role as Kelly Radner in Neighbors 2.

"A remarkably talented actress who has shown she can draw audiences in with both her comedic timing and remarkable dramatic talent, Rose Byrne is slated to take over the big screen this year with her upcoming role in Spy," stated Mitch Neuhauser, Managing Director of CinemaCon. "We are thrilled that we will have the opportunity to showcase Byrne's talent with a screening of her upcoming film Spy and honored to be able to present her with this year's 'CinemaCon Female Star of the Year Award.'"

Byrne's credits also include Bridesmaids, Damages, Annie, The Turning, The Place Beyond the Pines, Insidious, Get Him to the Greek, and 28 Weeks Later.
Par admin, le 15 April 2015 | Commenter | Awards, News
Guess what?! Rose is nominated this year at the MTV Movie Awards but not one, two but three times! You can already vote here, be sure to make the right choice! The MTV Movie Awards will happen on April 12, 2015. Let's hope Rose will be there!
Best Comedic Performance
Channing Tatum – "22 Jump Street"
Chris Pratt – "Guardians of the Galaxy"
Rose Byrne – "Neighbors"
Chris Rock – "Top Five"
Kevin Hart – "The Wedding Ringer"

Best Kiss
Ansel Elgort & Shailene Woodley – "Fault in Our Stars"
James Franco & Seth Rogen – "The Interview"
Andrew Garfield & Emma Stone – "The Amazing Spider-Man 2″
Scarlett Johansson & Chris Evans – "Captain America: The Winter Soldier"
Rose Byrne & Halston Sage – "Neighbors"

Best WTF Moment
Seth Rogen & Rose Byrne – "Neighbors"
Jonah Hill – "22 Jump Street"
Jason Sudeikis & Charlie Day – "Horrible Bosses 2″
Miles Teller – "Whiplash"
Rosario Dawson & Anders Holm – "Top Five"
Par admin, le 4 March 2015 | Commenter | Awards, News
Finally, here's a video of Rose's acceptance speech at the 4th AACTA Awards!

Par admin, le 19 February 2015 | Commenter | Awards, Video
Rose will receive the AACTA Trailblazer Award at the AACTA Awards on Thursday, 29th January in Sydney! Congratulations to her and we can't wait to get pictures from the event. You can also read a new interview below (and via the source)!
Rose Byrne admits she isn't great at talking about herself. It just doesn't feel right. That said, the Australian actress is thankful for the opportunities that have allowed her to become one of our biggest international exports.

"I find it hard to do," Byrne tells Insider at Sydney's Darling Hotel. "It is more about commenting on one's own career, because it is just your life and you navigate it the best way you can."

The New York-based actress, 35, is home to receive the inaugural Trailblazer Award at the annual AACTA Awards on Thursday, honoured for her contribution to the industry. She's starred in several award-winning Australian films, including Two Hands and My Mother Frank, as well as Hollywood blockbusters including Troy, 28 Weeks Later and X-Men: First Class.

"I grew up here doing Australian television, film and theatre and I continue to do so, but not as much now because I am away," she says. "There is something extra-special and emotional about coming home to receive something like this. It is so important to continue to nourish our industry and to continue to tell our stories and to have an Australian voice."

Source : Sydney Confidential
Par admin, le 24 January 2015 | Commenter | Articles, Awards, News
I'm hoping for Rose to show up even if nothing is sure! Unfortunately, I won't be able to watch the show and the red carpet so you'll get all the news tomorrow. For more 'instant' news, check our Twitter, I'll try to update as soon as possible!

Par admin, le 15 January 2015 | Commenter | Awards
Congratulations Rose! We can't wait January even if it will be hard to get the award with all these very talented actress also nominated!

Best Actress in a Comedy
Rose Byrne – Neighbors
Rosario Dawson – Top Five
Melissa McCarthy – St. Vincent
Jenny Slate – Obvious Child
Kristen Wiig – The Skeleton Twins
Par admin, le 16 December 2014 | Commenter | Awards, News